Stay Awhile and Search For Your Next Home Here!


Stay Awhile and Search For Your Next Home Here!


Stay Awhile and Search For Your Next Home Here!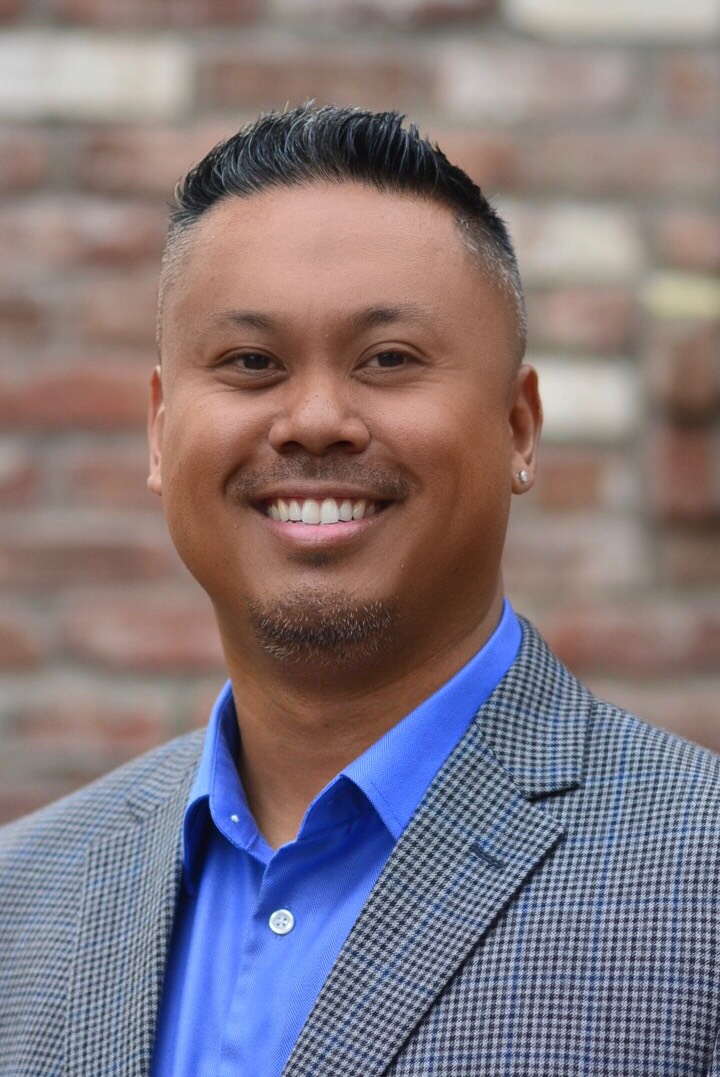 For over 15 years, Chris Luna has created a loyal and very satisfied following of clients; many have become friends. He is a dedicated, passionate and skilled REALTOR focused on making sure his clients best interests are served throughout the process of buying or selling their home or investment property.


Whether you are a seller, a first-time or experienced home or investment buyer, Chris matches his approach to make sure you receive World-class service, skill, attention, communication, expertise. Chris' clients are comfortable knowing that Chris is handling every detail with high energy, dedication and motivation to leave them beyond satisfied even after the escrow has closed.


Because Chris has always focused on creating an experience worthy of referral, his referral-based business has led him to be experienced in Contra Costa, Alameda and Solano Counties.
"Within the first ten minutes of our phone conversation, he convinced me that he was ready to get us our home." My husband and I had been house hunting since March. After several Realtors and several failed attempts at a home purchase, we decided to expand our search to different cities. I called several realtors on a Sunday and left messages and Chris was the only one that called me back that day! Within the first ten minutes of our phone conversation, he convinced me that he was ready to get us our home! To make a long story short, Chris fought for us and we received our keys to our brand new home just a little over a month of meeting him! He was everything you expect a professional Realtor to be. Chris is great at what he does and is a very busy man because he is that good but he gets the job done! There was never a text, email or phone call left unanswered. We would definitely go back to him for any future realty needs!
by April & Nick
"I had a long road before I found the right home and it was wonderful to have Chris guiding me the whole way."
by Ramon & Audrey
"He made my home buying process a breeze..." After using a different realtor for several months with no success, I turned to the web to search for a new knowledgeable realtor that could get the job done. When I pulled up realtors in my area, I came across Chris Luna. After reading all of his excellent reviews, I decided to give him call to see if he could help me. He is very knowledgeable about the industry, trends, watch-outs, and current tactics. He made my home buying process a breeze and I would definitely recommend him to others, as well as use him again for my next home purchase/sale.
by Jaime
"Working with Chris was like working with family." He was always available to answer questions and explained anything and everything to me. He was with us every step of the way and made a big move for my family very easy. I will be calling Chris Luna the next time I need anything real estate!
by Brandy
"He made me feel comfortable and informed of everything I needed to know..." Chris Luna was extremely helpful with the whole short sale process. He made me feel comfortable and informed of everything I needed to know regarding the procedure. Chris even went the extra mile to show up on the inspection date (which he didn't NEED to do). He's very professional, responsible and punctual. I will always contact him when I need to sell or buy a property and I would recommend Chris to anybody. He's just great :)
by Brenda & Telma
"Exceeded Expectations!" I've known Chris Luna most of my life. He is like family to me. So with that said, I wasn't too fond of the idea of working with him because when you do business with friends, things tend to get relaxed...Chris ended up to be a great agent to work with. He was very knowledgeable, but was very careful in referring us to the proper resource on matters beyond his expertise (tax lawyers, accountants, etc.) Although we are childhood friends, he kept things very professional...He kept things fair and honest, which to me is the most important quality in these types of transactions. I never had to call him for updates, because he would call me to keep me informed even when there haven't been any changes in the process. The most work I had to do was filling out the initial paperwork. After that, it felt like the machine was turned on and set to automatic. The whole thing was stress free on my end (but from what he told me, there were a lot of phone calls and back and forth on his end). Although I wasn't (and still am not) keen on the idea of doing business with friends, Chris is the exception to my rule. When we are ready to buy again, he will be the first I call. I've even referred him to my own sister.
by Tommy & Melina
"Chris is an excellent real estate agent!" He just recently completed a sale of our home. He knows the area well and set and met our expectations during the entire process. I'm the type of person that expects an immediate response when I have questions or concerns. Chris exceeded my expectations in that regard. I was living out-of-state during the majority of the process but he made it so seamless that it was not imperative that I be there. Even at closing, he arranged the final paperwork to be done in my state near my home.
by Vern & Denise
In 2009 we were having a hard time finding a home. The realtor we had didn't seem to listen to what we were looking for. My wife was so frustrated with her, we had to find a new realtor. We found Chris, and everything seemed to relax. I didn't realize how stressful it was with our "ex" realtor. Chris took the time to listen to what we were looking for and just showed us houses that fit our criteria. Once we found a house we loved, we put in an offer and were outbid. That however didn't slow him down, he was able to find another house with the exact same floor plan that were we able to purchase. Fast forward to 2018, we had decided that it was time to leave California and would need to sell our home. So we called up Chris and asked him if he would list our house. Selling a house is very different than buying one, Chris made sure that we understood the entire process from getting the house ready to show, to closing. The great thing is that we sold the house in about a week for above listing. My only regret is that Chris couldn't help me buy our new house in Florida.
by Jon & Christina
"Chris worked tirelessly day and night, to get our home quickly in the market and before we knew it, we got an offer and the home sold rather fast." Back in 2013, Chris helped us purchase our very first home. During that time, many first time buyers like us, were getting outbid by cash buyers, and although we were getting disheartened, Chris never gave up and helped us find the right home for us. Fast forward to this year, we had to sell the home that we bought in '13 quickly, to move into a more comfortable home. It was a roller coaster of emotions, especially for me, because we made many memories in that home. Chris worked tirelessly day and night, to get our home quickly in the market and before we knew it, we got an offer and the home sold rather fast. So fast, that there was a home in the same neighborhood, that went in the market before us, which is still for sale to this day. We couldn't be more happy and relieved that we didn't have to be in the same position as them. Thanks to Chris who published the listing and marketed it non-stop so we wouldn't have to worry about paying a mortgage and a lease in our new home for a few months. Chris, thank you for working with us once again and when the time comes that we are ready to buy another home, we will not hesitate or think twice to reach out to you again!!!
by Rick & Roselyn
We had the best experience working with Chris. We had tons of questions about purchasing a house, since this was going to be our first. Chris had answers to all our questions and we never felt embarrassed asking the simplest things. He made us feel very at ease. He gave us many ideas and insights of what we can do for upgrades when we visited countless open houses. He was there every step of the way and never pressured us one bit. Just when we started losing hope on finding a home, after losing on bids, Chris kept the fire burning. He told us not to give up and he guaranteed he will find us something. A few weeks later, he did. Now that we purchased our first home, he still offers advice, ideas and his references of how we can make it our perfect home. We couldn't be any happier working with Chris. He's the man!!!
by Phillip & Kana